Workout from Home with LIV Body Athlete Paige Hathaway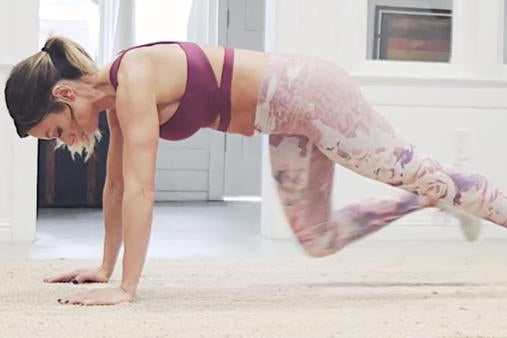 LIV Body Athlete Paige Hathaway has a great at-home workout routine for the days you can't or don't feel like hitting the gym. This full-body workout will leave you feeling great and refreshed. (Looking for something easier? Check out the modified routine here.)
Featured Workout Routine
Bear Crawls Into Jumps
10x Mountain Climbers into 10x Bicycle
2 Pushups, 2 Knees to Elbows, 2 Kick Ups
Lunge Twice, Squat then Burpee
Frog Squats into Lunges
Heel Taps into Shoot Throughs
Knee Tuck into Pulse Squats
Tip: Adjust reps and sets to your fitness level.
Don't forget to recover with LIV Body's Hydrating Aminos!
----------------------------------------------------------------------------------
About LIV Body
We are committed to bringing the highest quality, most effective, natural products to the market. All of our supplements products are all-natural, free of artificial sweeteners, artificial colors, harmful additives, and taste absolutely amazing!
LIV Body takes every measure possible to ensure that we are optimizing the health and wellness of our customers. We are fanatical about ensuring that we are sourcing the purest and natural ingredients available and are even more obsessed with making sure that we keep all of the potentially harmful ingredients out of our products. We are strong believers that fueling your body with natural ingredients from the earth is exactly what will optimize your appearance, health, and physical and mental performance.