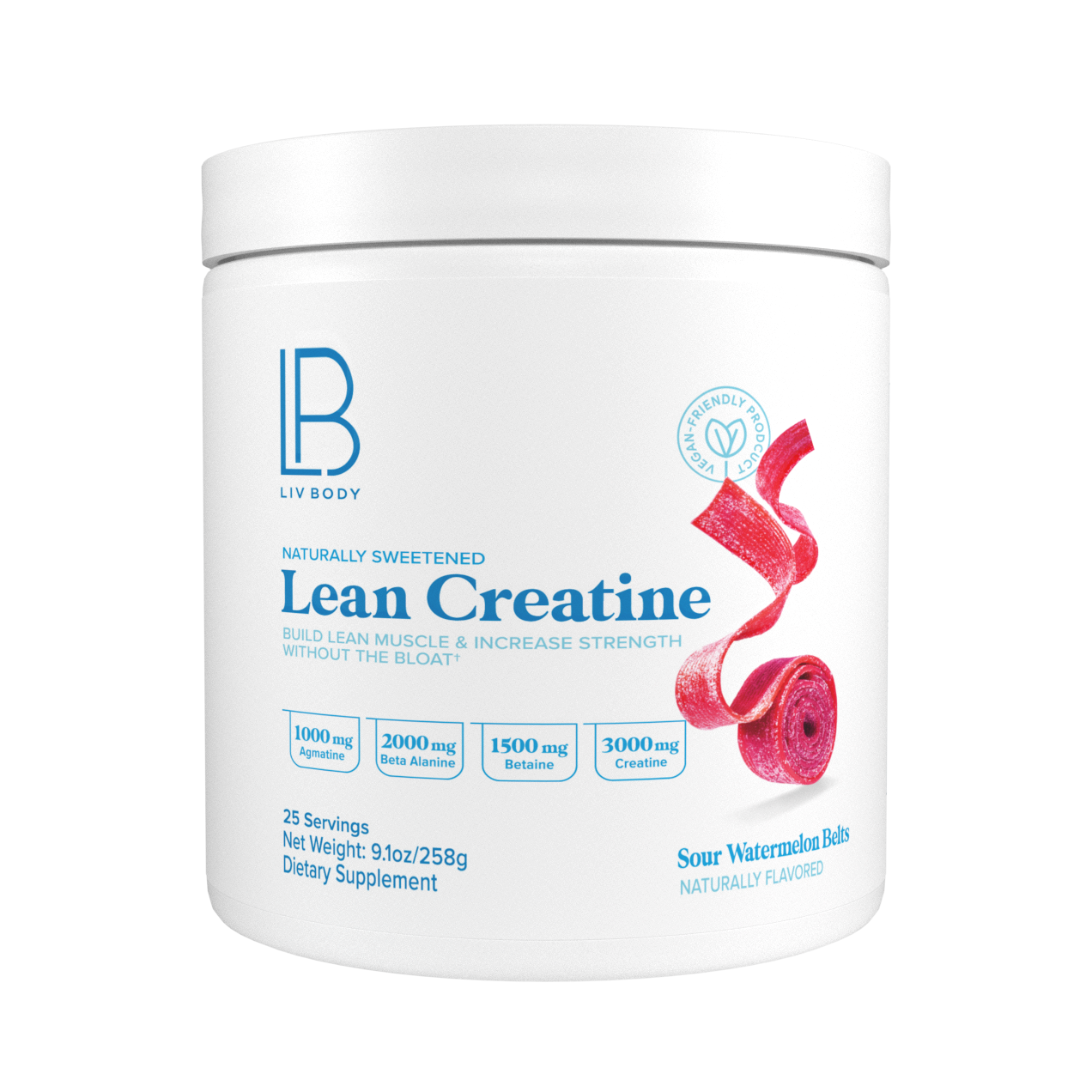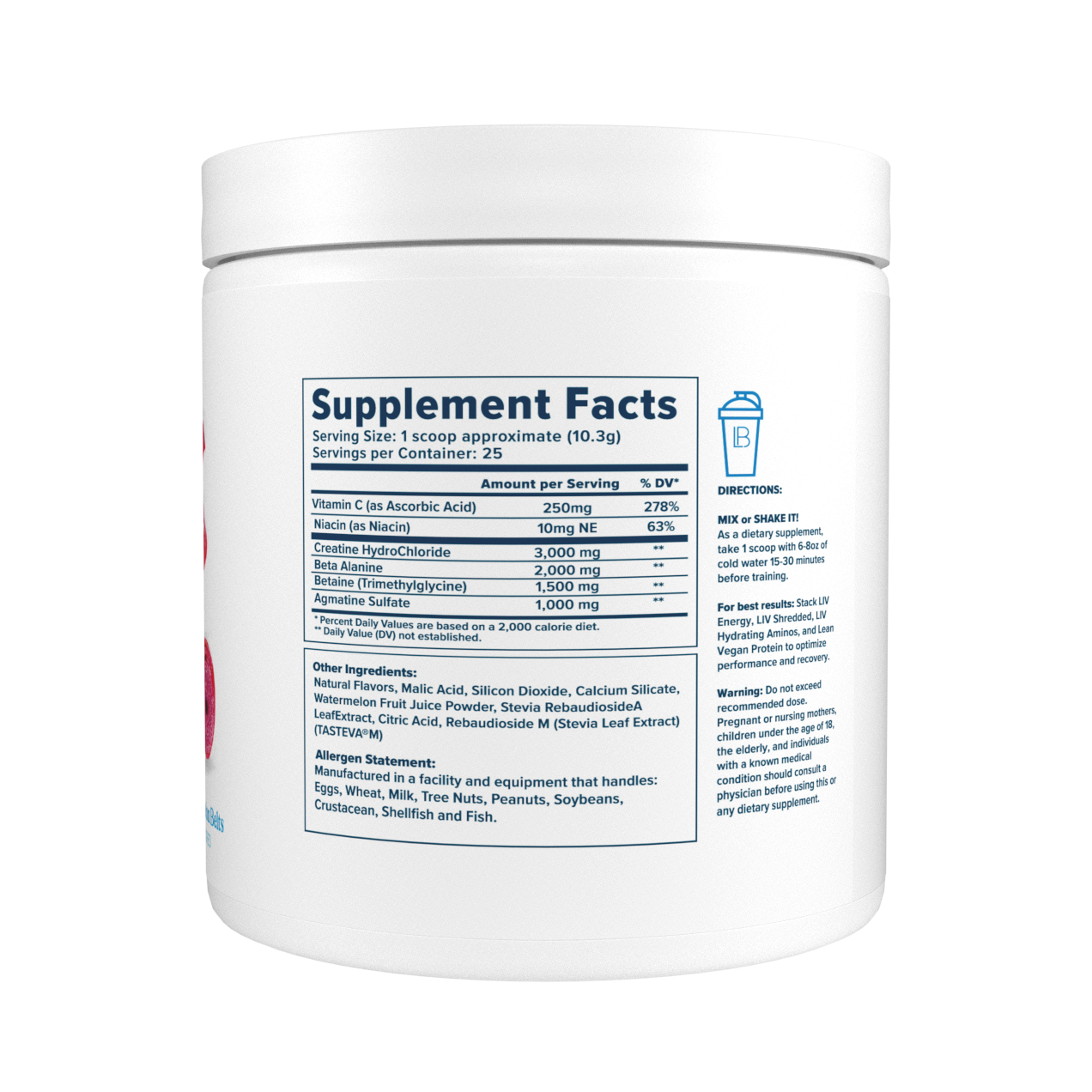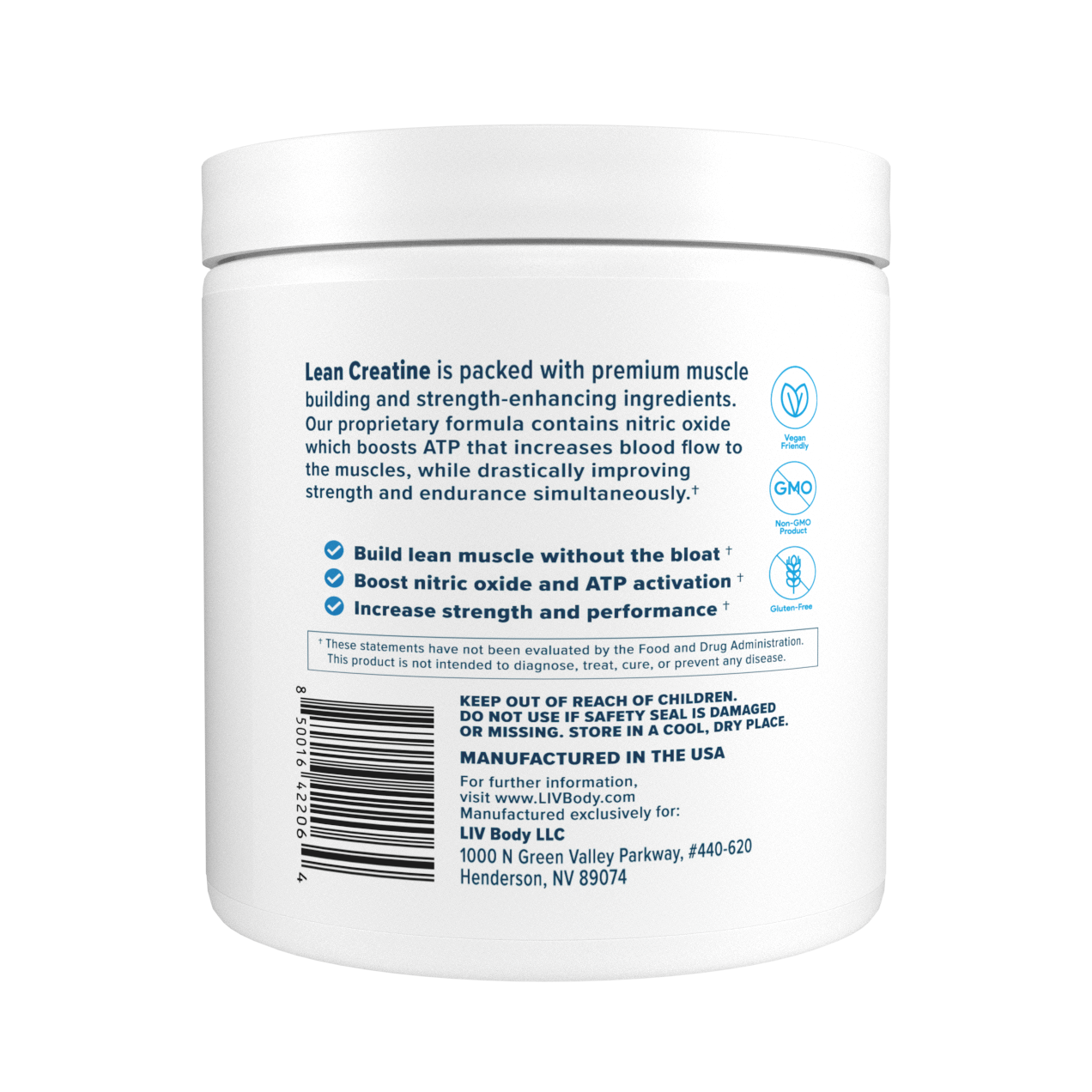 Lean Creatine
Sale price
$29.99
Regular price
$29.99
Vegan friendly •
Glute Free •
Non-Gmo •
All natural ingredients •
made in USA •
Vegan friendly •
Glute Free •
Non-Gmo •
All natural ingredients •
made in USA •
Vegan friendly •
Glute Free •
Non-Gmo •
All natural ingredients •
made in USA •
Vegan friendly •
Glute Free •
Non-Gmo •
All natural ingredients •
made in USA •
Vegan friendly •
Glute Free •
Non-Gmo •
All natural ingredients •
made in USA •
We say no so you can say yes.
We take great pride in our delicious flavor options that include ZERO sucralose or artificial sweeteners. Sucralose is a chlorine molecule combined with a sugar molecule…No thanks!
We are also made with organic ingredients, non GMO verified, made in the USA and a lot of our supplements are vegan and dairy free! We use the highest quality ingredients that are good for you and we don't cut corners for cost.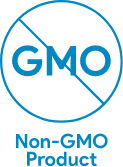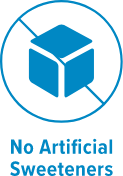 BUILD LEAN MUSCLE
WITHOUT THE BLOAT!
Build lean muscle without the bloat

Boost nitric oxide and ATP activation

Increase strength and performance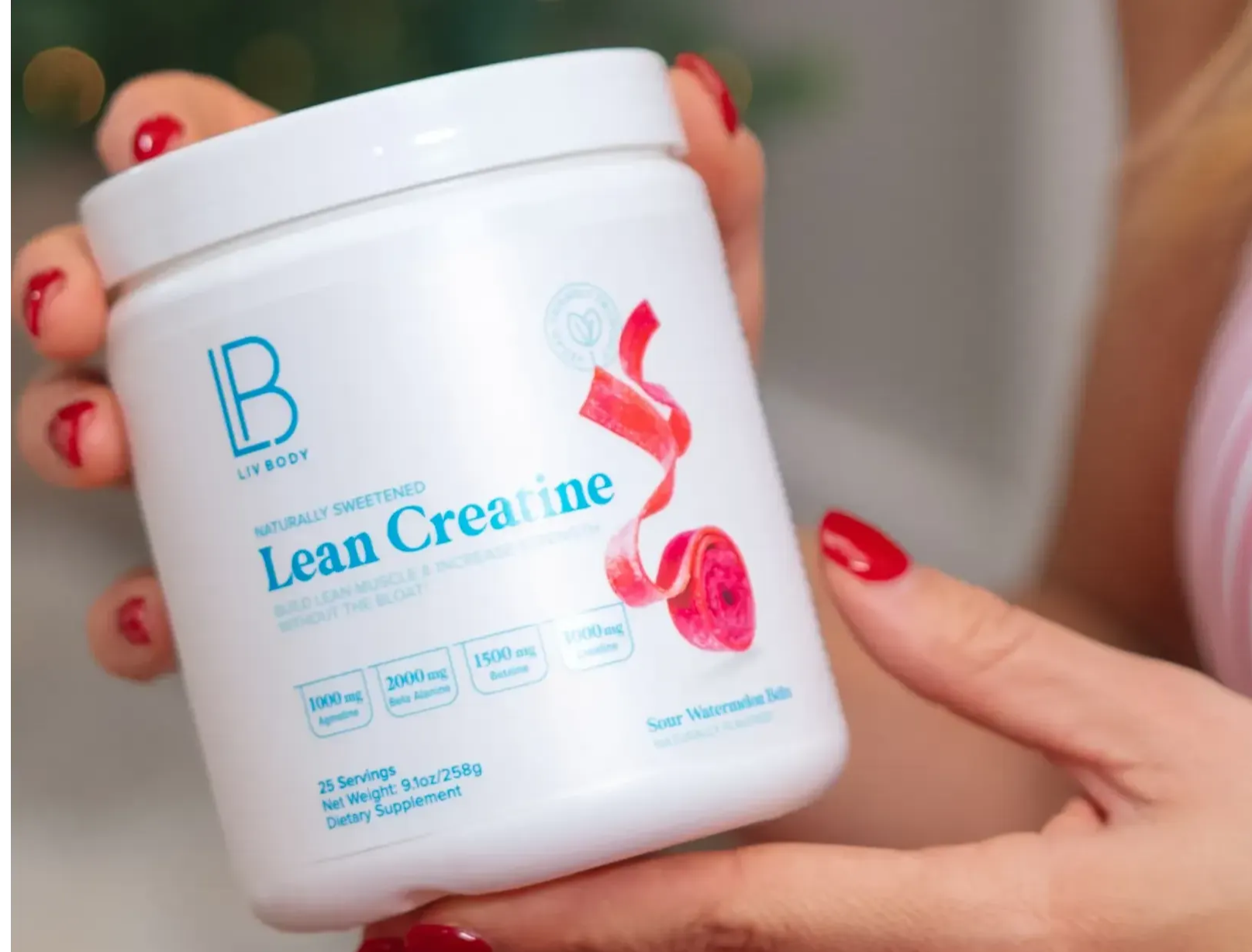 LEAN CREATINE
DRASTICALLY IMPROVES STRENGTH & ENDURANCE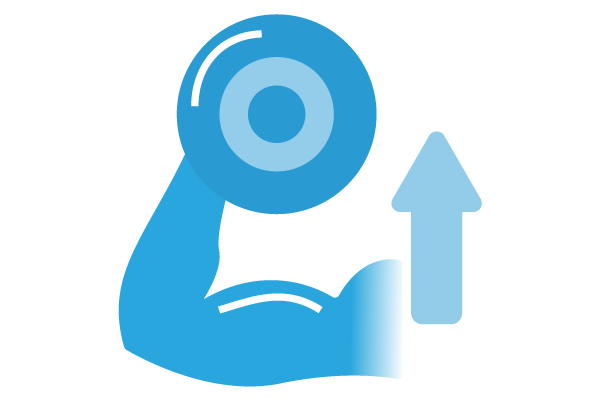 Increase Muscle Definition
Rapidly increases nitric oxide production helping to build lean muscle and improve endurance.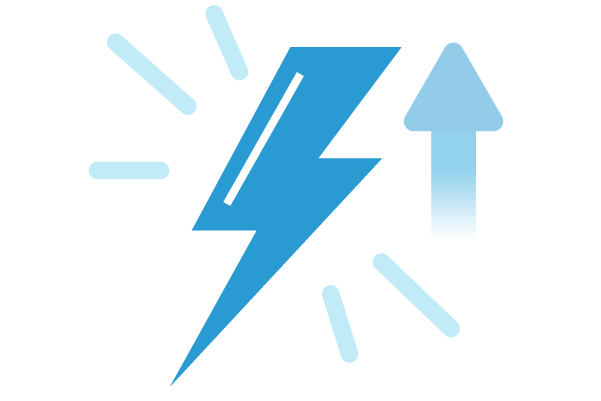 ATP Energy Boost
Boosts muscular power and performance with increased blood flow to enhance your workouts.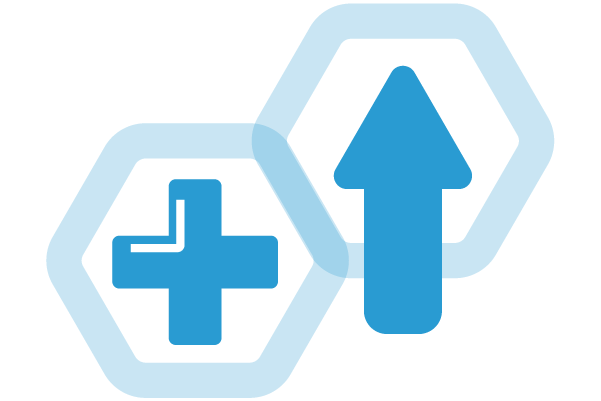 Improved Recovery
Stimulates increased protein synthesis to help prevent muscle breakdown, maximize endurance, and recovery time.
With these NATURAL and POWERFUL
Ingredients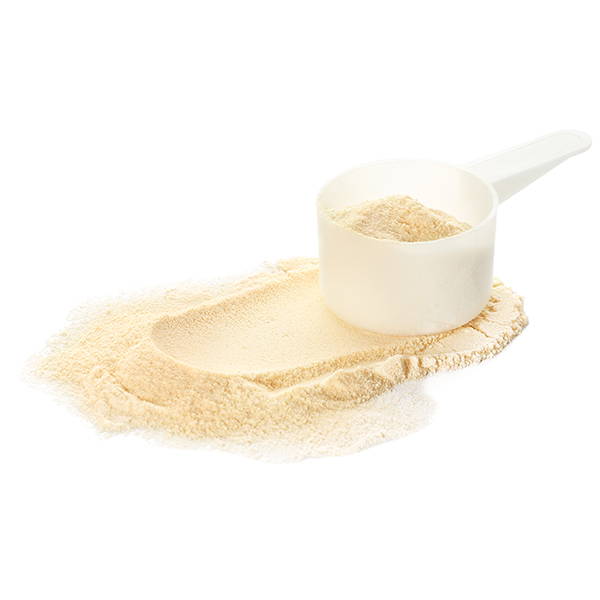 1500mg Kre-Alkalyn

1500mg Creatine HCL

Formulated without bloating


side effects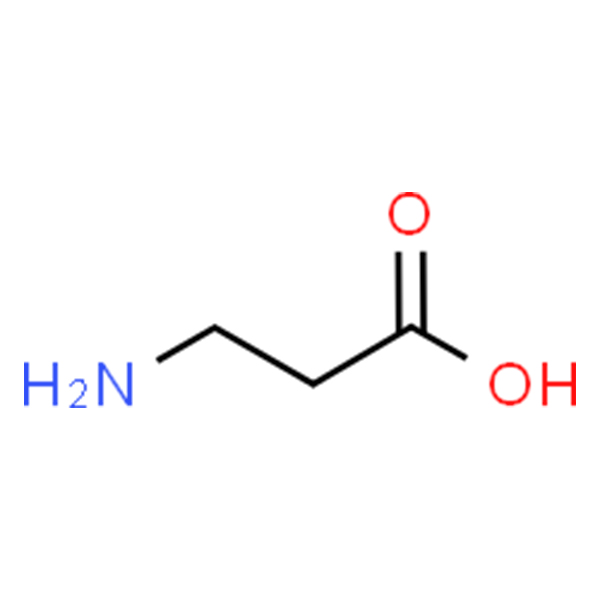 Boost athletic performance

Increases muscle endurance

Helps boost intensity
Increases nitric oxide

Helps maximize muscle building

Accelerates muscle growth
Increases muscle performance

Helps preserve muscle

Improves muscle blood flow
HEAR FROM REAL LIFE CUSTOMERS
And LIV Body Athletes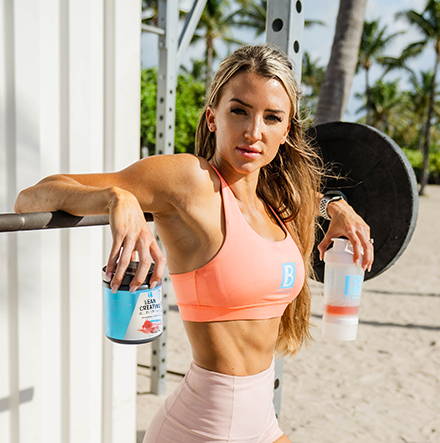 "I have been feeling so much stronger in the gym and seeing a lot more muscle growth the past few months and the only thing I have really changed is I added @livbody LEAN creatine to my routine."
Jordan Edwards
"I am so excited that LIV Body launched a creatine and absolutely love the flavor! I've sworn by creatine throughout my entire fitness career and attribute it to enhanced recovery, strength and lean muscle gains."
Natalie Matthews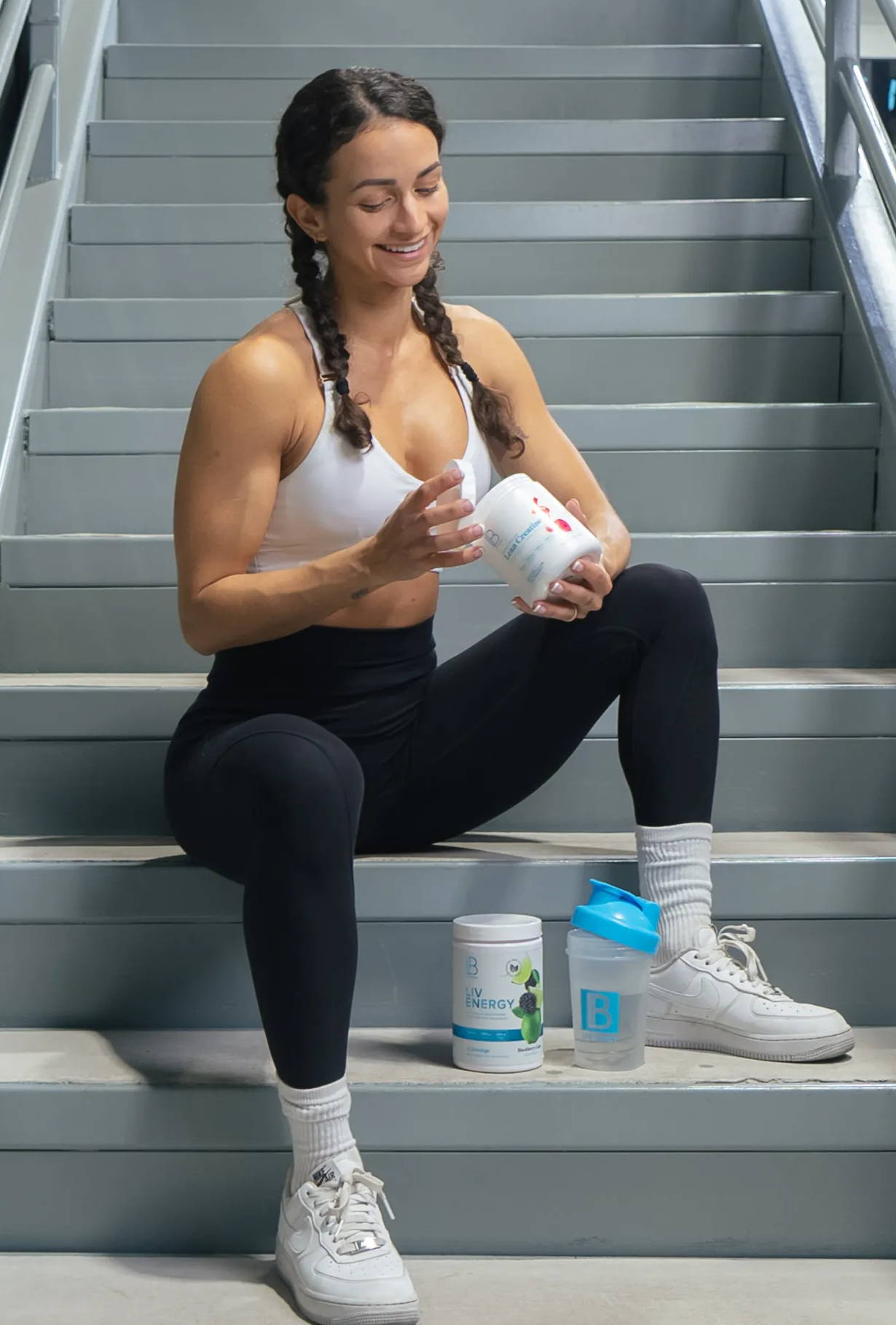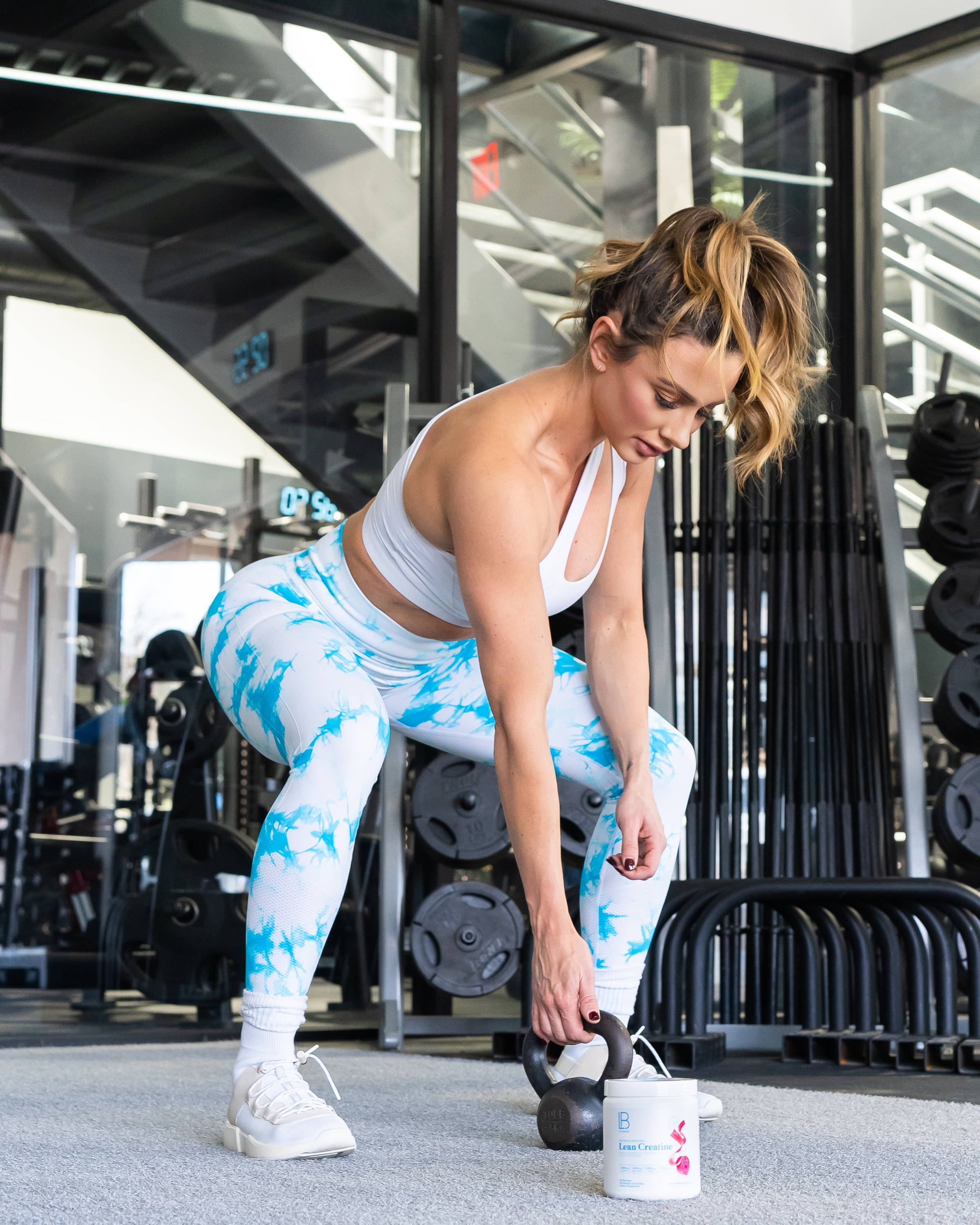 "I am SO EXCITED that LIV Body finally launched their lean creatine! I've been taking it for months and it not only tastes ridiculously good and is all natural but it's helped me regain strength fast after having my first baby."
Paige Hathaway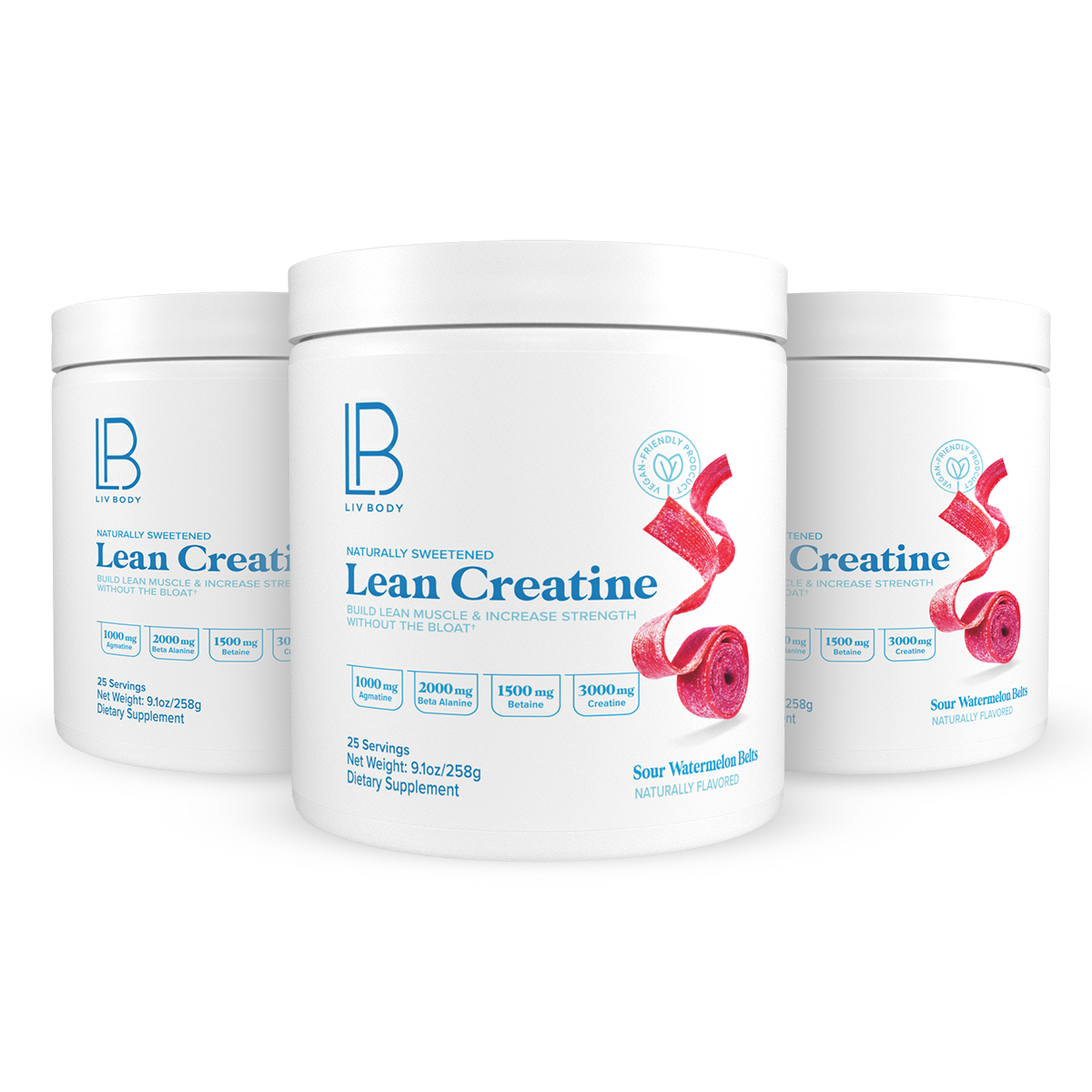 START BUILDING
LEAN MUSCLE TODAY
Pack on lean muscle without the bloat

Experience superhuman endurance and recovery

Delicious flavor with ZERO artificial sweeteners, fillers, or
harmful additives
LEAN CREATINE WILL HELP YOU GAIN MUSCLE DEFINITION
AND INCREASE STRENGTH
NOTHING TO LOSE!
30 DAY RISK FREE MONEY-BACK