Full Body Workout with LIV Body Athletes Jordan Edwards and Jason Poston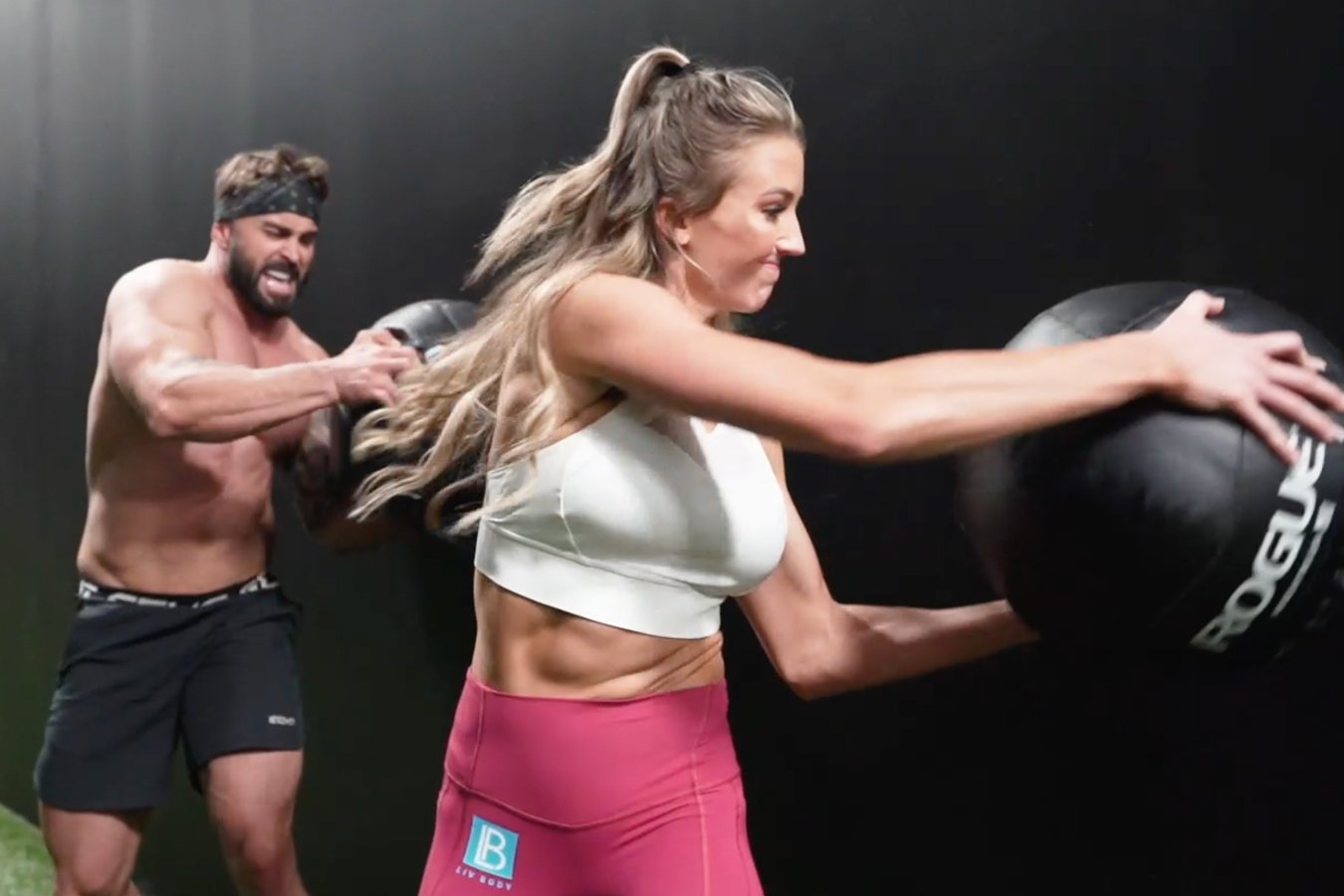 LIV Body athletes Jordan Edwards and Jason Poston are throwing it down in this week's full body  workout. From flips and kicks to taps and slams, this workout is going to be a challenge! What do you say... challenge accepted?
Grab a buddy and try this one out next time you want to go full out!
The workout:
Push-up with Medicine Ball Toss | Back Flip with Medicine Ball Toss (modification to Back Flip - Jump Squats)
Push-up Bar Front and Back Kicks
Push-up with Alternating Leg Lift and Hand Tap
Medicine ball Lunges with Push-Up
Medicine ball Back Side Wall Slams
Let us know how you did in the comments below! 
----------------------------------------------------------------------------------
About LIV Body
We are committed to bringing the highest quality, most effective, natural products to the market. All of our supplements products are all-natural, free of artificial sweeteners, artificial colors, harmful additives, and taste absolutely amazing!
LIV Body takes every measure possible to ensure that we are optimizing the health and wellness of our customers. We are fanatical about ensuring that we are sourcing the purest and natural ingredients available and are even more obsessed with making sure that we keep all of the potentially harmful ingredients out of our products. We are strong believers that fueling your body with natural ingredients from the earth is exactly what will optimize your appearance, health, and physical and mental performance.