Protein Cheesecake Parfait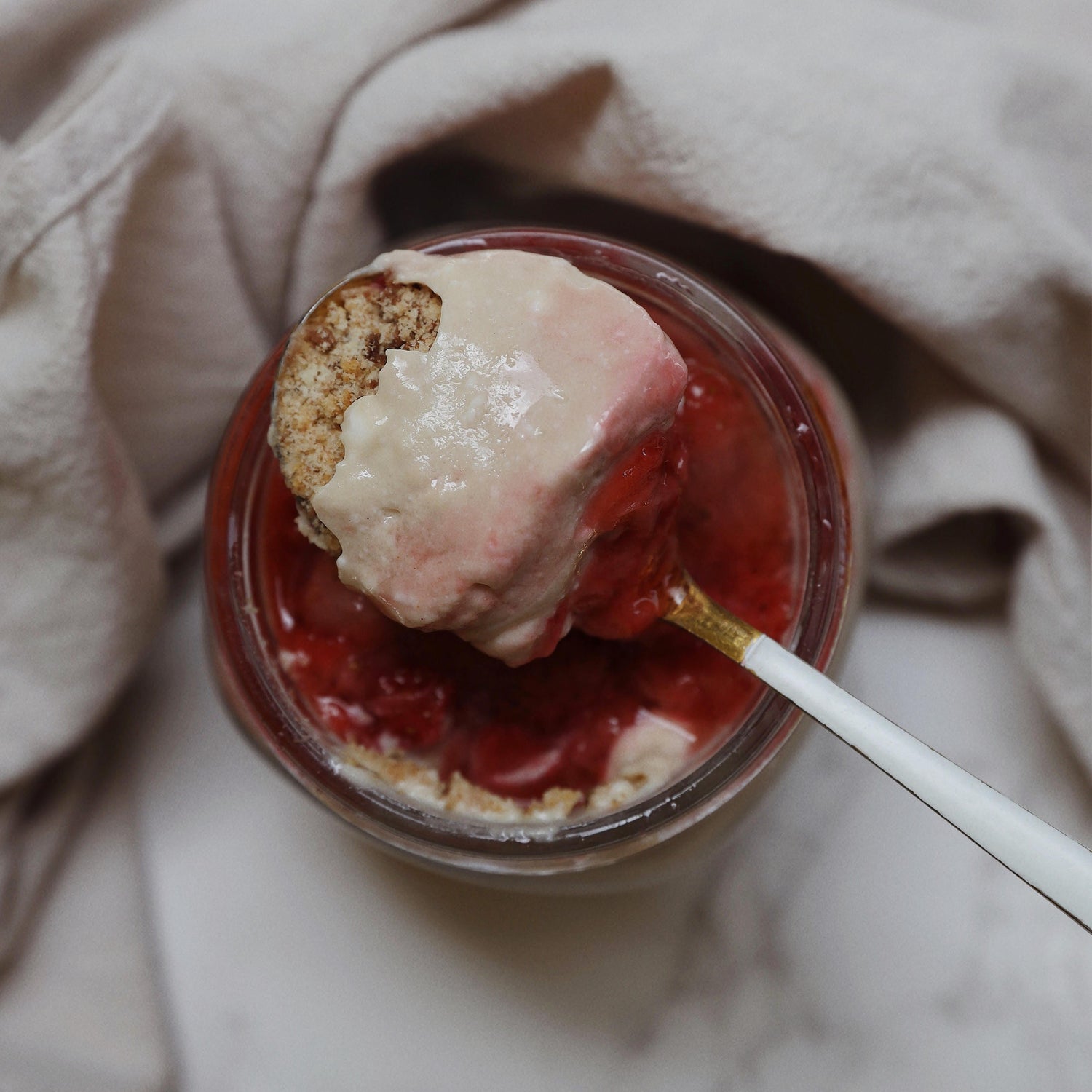 This no bake, minimal ingredients, single serving, high protein treat will have you coming back for more 🤤
🍰 Ingredients:
• 1/4 cup vegan cream cheese
• 1/4 cup vegan plain yogurt
• 1 tsp sweetener (optional) 
• 1 tbsp dairy free milk of choice
✨ Crust bottom: your favorite Graham crackers or cookies
✨ Topping: half thawed frozen strawberries slightly mashed

👩‍🍳 Directions:
1. Crumble your crust into the bottom of a small mason jar 
2. Mix all the cheesecake ingredients together well and pour on top of the crust
3. Top with mashed berries and refrigerate for ten minutes to firm up or enjoy right away!