Healthier Protein Chocolate Chip Cookies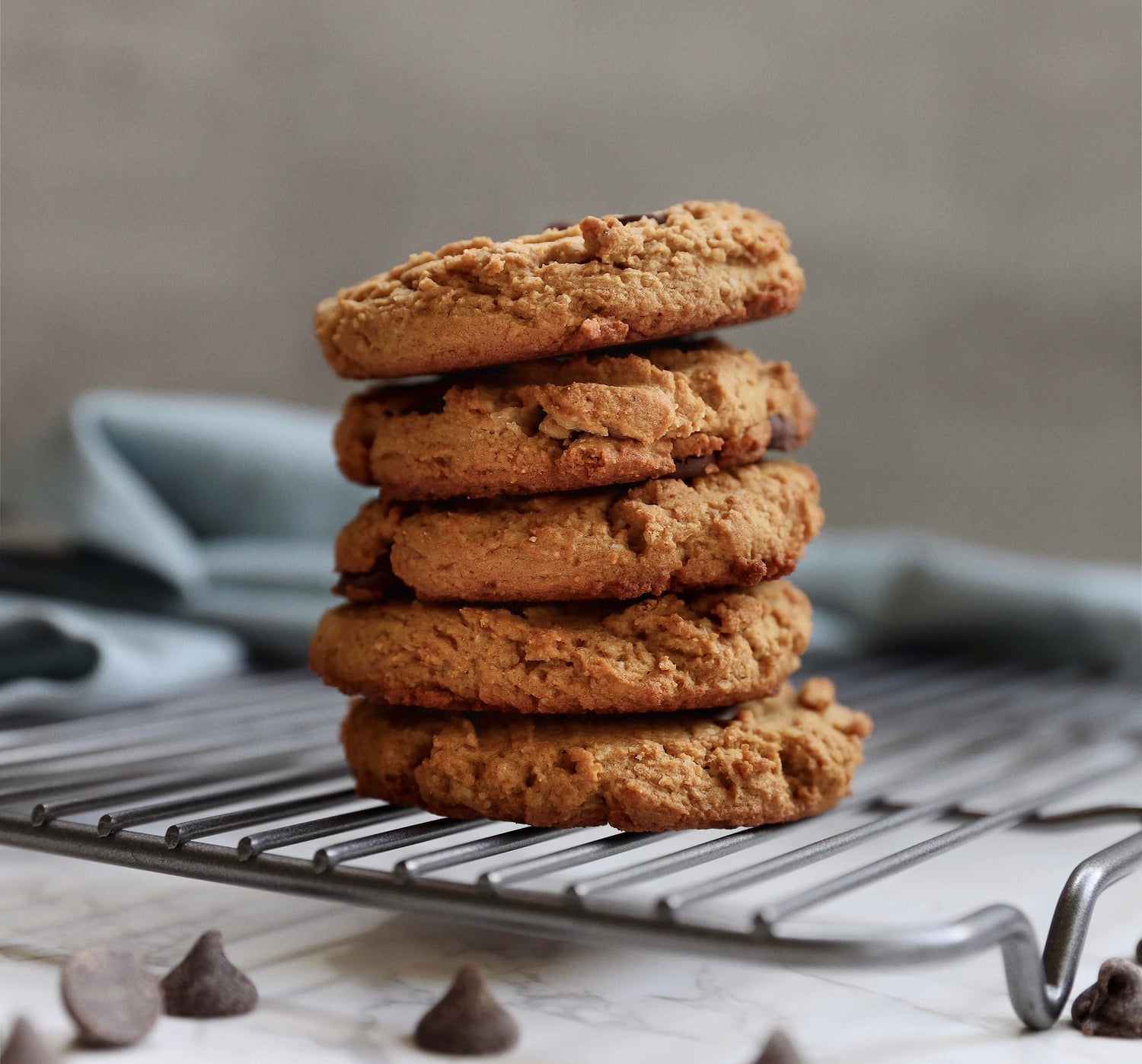 These are a must! They are so easy to make, require minimal ingredients, and great for meal prep!


Ingredients:
• 1/2 cup almond flour 
• 1/3 cup coconut sugar
• 1/2 cup all purpose flour
• 1 tsp vanilla extract
• 1/2 tsp Baking soda 
• 1/4 tsp salt
• 1/3 cup vegan butter
• 3 tbsp vegan liquid egg replacer (just egg)
• 1/4 cup dairy free chocolate chips


Directions:
1. Preheat oven to 350 degrees Fahrenheit and line a baking sheet with parchment paper
2. Mix all the cookie ingredients except the chocolate chips until a thick dough forms. Fold in the chocolate chips last
3. Use a cookie scoop to portion out about 8 cookies on the lined baking sheet
4. Lightly press down each cookie with a fork
5. Bake for 10 minutes
6. Let cool completely and enjoy!