Kettlebell Workout with LIV Body Athlete Paige Hathaway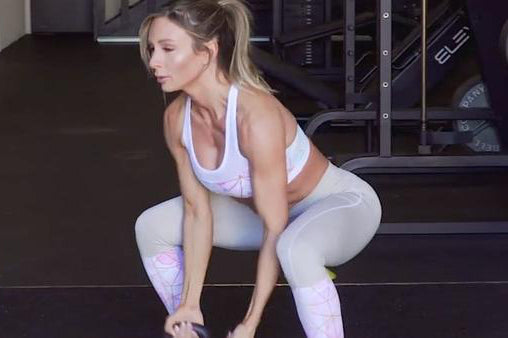 We're back with LIV Body Athlete Paige Hathaway killing a Kettlebell Workout! Watch the video below to see all the various ways Paige Hathaway uses a kettlebell in her full-body workout.
Maximize your workout with LIV Body's Lean Protein and Greens.
Paige Hathaway's Favorite Kettlebell Exercises:
Squats into Curl into Overhead Press
Overhead Press into Jack into Juke
Side Low Lunge with Switch
Deadlift into Squat with Around the World
If you've used any of these exercises, let us know in the comments below!
You can see more of Paige's routines on her Instagram (@paigehathaway).
----------------------------------------------------------------------------------
About LIV Body
We are committed to bringing the highest quality, most effective, natural products to the market. All of our supplements products are all-natural, free of artificial sweeteners, artificial colors, harmful additives, and taste absolutely amazing!
LIV Body takes every measure possible to ensure that we are optimizing the health and wellness of our customers. We are fanatical about ensuring that we are sourcing the purest and natural ingredients available and are even more obsessed with making sure that we keep all of the potentially harmful ingredients out of our products. We are strong believers that fueling your body with natural ingredients from the earth is exactly what will optimize your appearance, health, and physical and mental performance.