Free Gift: LIV Shredded
Sale price
$0.00
Regular price
$44.99
Vegan Friendly •
Gluten Free •
Non-Gmo •
All Natural Ingredients •
Made in USA •
Vegan Friendly •
Gluten Free •
Non-Gmo •
All Natural Ingredients •
Made in USA •
Vegan Friendly •
Gluten Free •
Non-Gmo •
All Natural Ingredients •
Made in USA •
Vegan Friendly •
Gluten Free •
Non-Gmo •
All Natural Ingredients •
Made in USA •
Vegan Friendly •
Gluten Free •
Non-Gmo •
All Natural Ingredients •
Made in USA •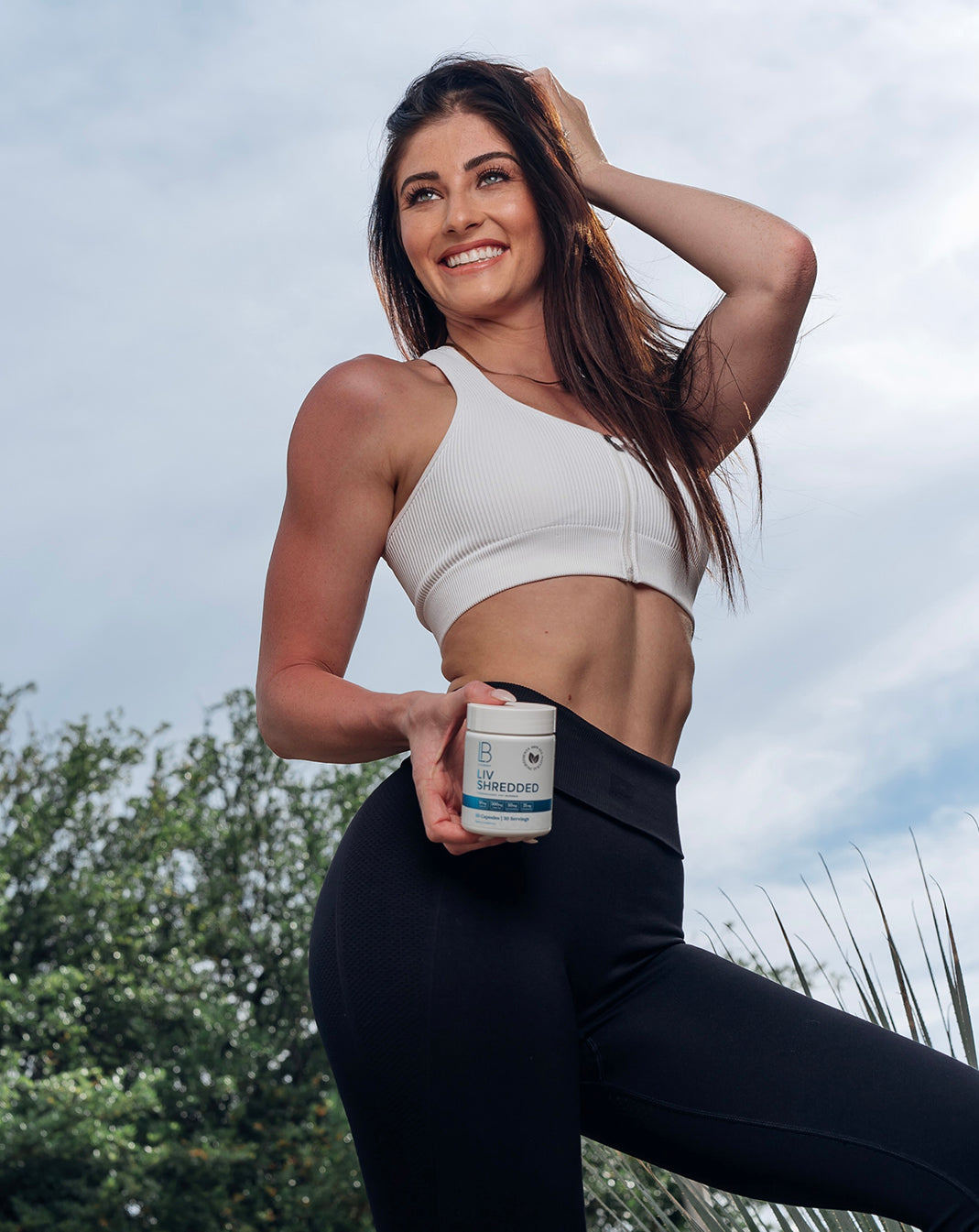 The Power Behind LIV Shredded
1

Improve Body Composition

The ingredients in LIV SHREDDED are designed to ignite your metabolism and rapidly enhance the fat burning process. Our natural key ingredients will pre-set your body into fat burning mode, allowing you to utilize significantly more fat for energy during exercise and even at rest.

2

Curb Appetite and Cravings

What makes LIV shredded so special is that it contains a blend of natural ingredients that help suppress hunger, boost your metabolism while promoting fat loss and it doesn't contain any harsh chemicals.

3

Enhanced Focus and Energy Levels

 LIV Shredded contains a number of ingredients to help boost your energy levels and focus naturally. This supports more motivation and mental clarity to keep you going through your busy day while burning off those stubborn extra pounds at the same time. 
Fat Burning Ingredient Highlights: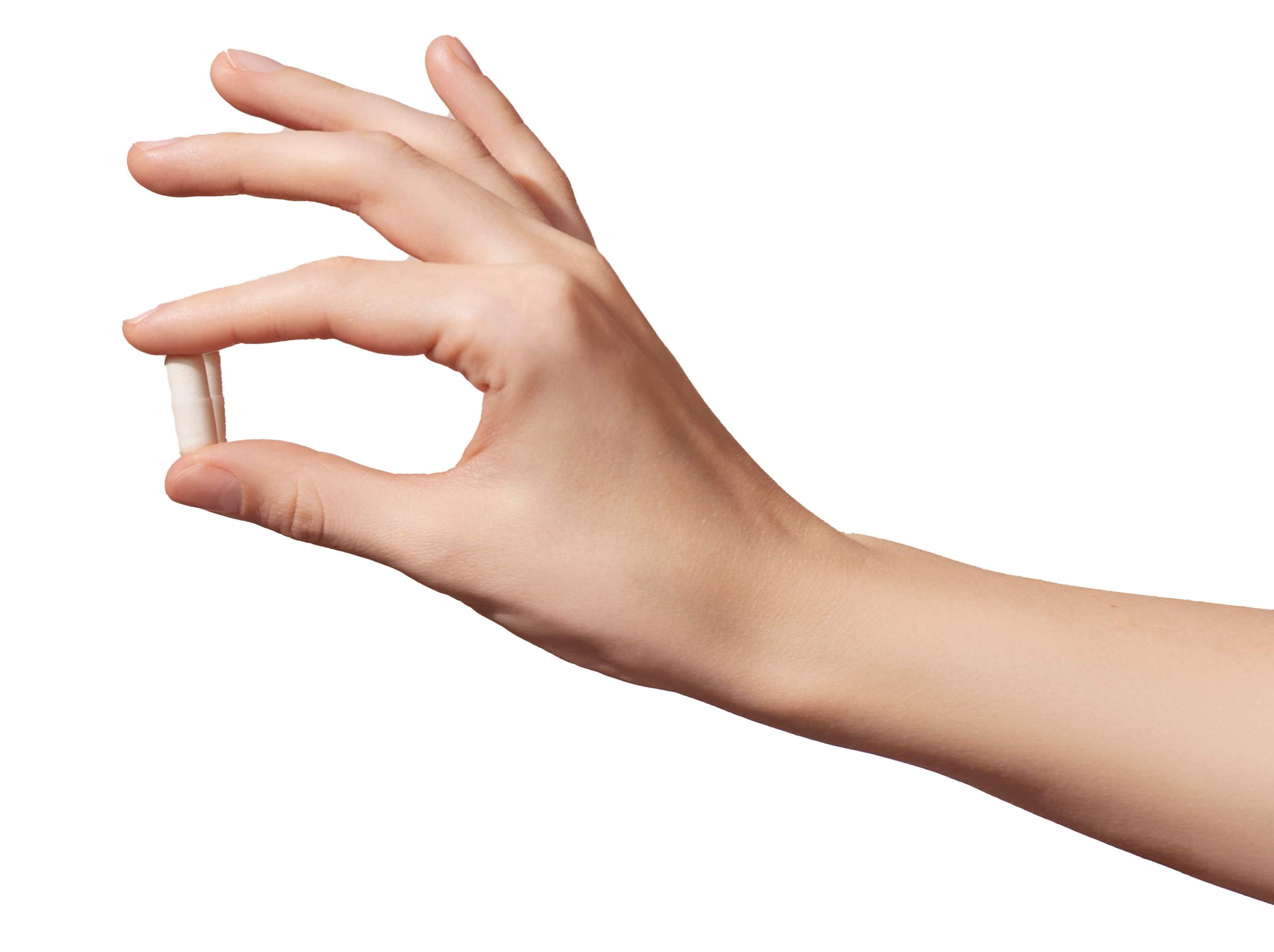 CAPSIMAX (Cayenne Pepper Extract) 

Capsimax is a patented form of Capsaicin found in cayenne chili peppers which is naturally derived from food - safe and tolerable.  Capsimax is a game-changing FAT BURN ENHANCER.

PARADOXINE  (Grains of Paradise)

Grains of Paradise is a perennial plant which comes from the same family as ginger root. This natural yet potent antioxidant helps the body fight the accumulation of fat while simultaneously attacking fat stores. Paradoxine has been proven to trigger thermogenesis of brown fat tissue, stimulating the fat burning process.    

EGCG FROM GREEN TEA EXTRACT 

EGCG in Green Tea Extract naturally increases thermogenesis at a rapid pace. EGCG helps you maintain higher levels of norepinephrine by inhibiting the enzyme that can commonly break it down.  By maintaining higher levels of norepinephrine in the body, your body enhances the calories and fat that it burns throughout the day/night.
KSM - 66 ASHWAGANDHA

KSM - 66 Ashwagandha has been clinically proven to:

- Reduce stress, stress-related food cravings, cortisol management and enhance quality of sleep.

- Enhance memory and cognition.

- Increase endurance, strength, and immune function.

- Improve sexual function in both men and women, and testosterone in men.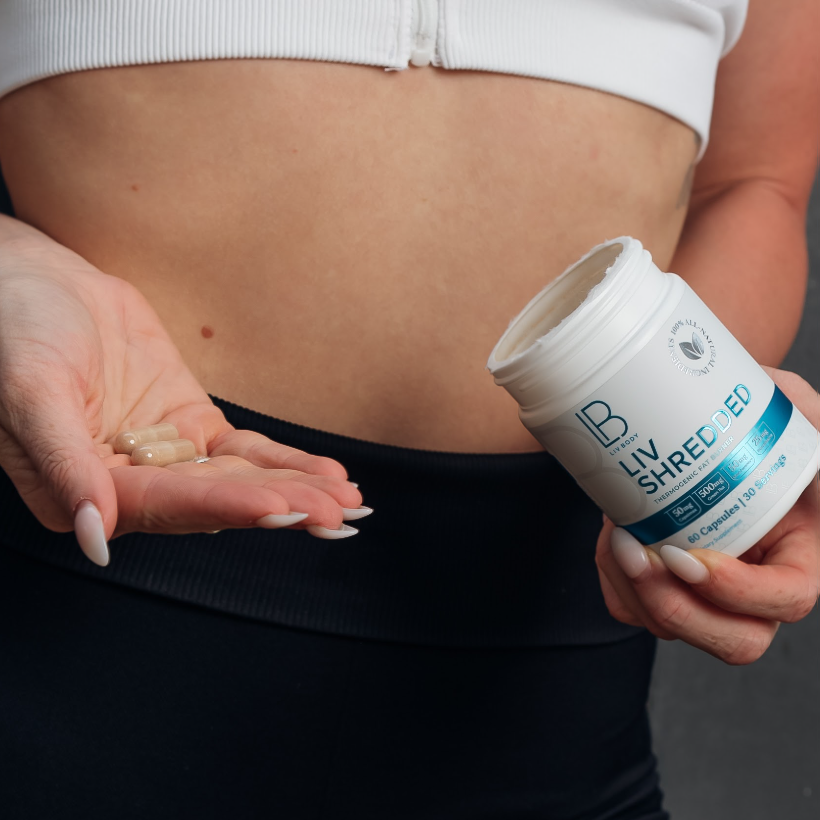 1

SUGGESTED USE :

1-2 CAPSULES DAILY:  

- WITH STIMULANT:  Start with one capsule to assess tolerance. 

- STIMULANT FREE: Start with two capsules as directed on the bottle.

2

FOR BEST RESULTS

STACK WITH LIV PROTEIN OF CHOICE, CLA AND CARNITINE + GARCINIA.
shop now
We say no so you can say yes.
We take great pride in our delicious flavor options that include ZERO sucralose or artificial sweeteners. Sucralose is a chlorine molecule combined with a sugar molecule…No thanks!
We are also made with organic ingredients, non GMO verified, made in the USA and a lot of our supplements are vegan and dairy free! We use the highest quality ingredients that are good for you and we don't cut corners for cost.