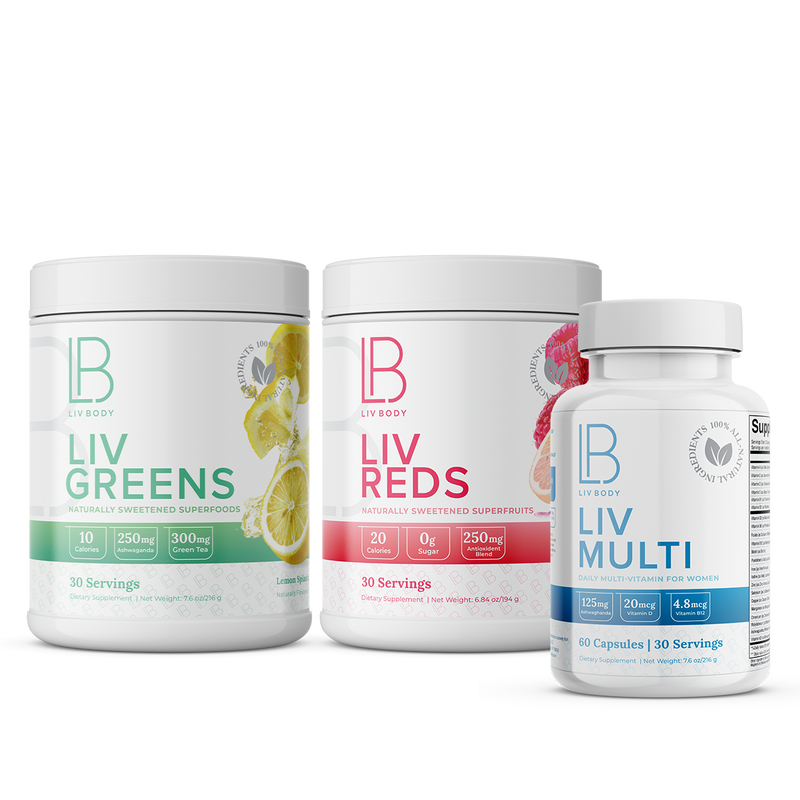 Immunity Stack
Regular price
Sale price
Compare at $112.99
Greens & Superfoods is our blend that includes a proprietary combination of non-GMO wheat grass, Spirulina, fruit and veggie extracts, probiotics, digestive enzymes, and a variety of vitamins and minerals.  Every serving is packed with essential ingredients and all of the necessary vitamins and minerals to optimize the way that you look, feel, and perform every day from the start to finish.
Health and Wellness:  Supports Improved Natural Energy Levels,  Immune System Function, and Overall Health
Detoxification: Enhances The Body's Natural Detoxification Functions
Digestion:  Our Digestive Enzyme and Probiotic Blend Aids In Natural Digestive Function
Alkalinity:  Naturally Balances And Increases Alkalinity


Our Reds are formulated from a special selection of the world's most potent superfoods like wild blueberry, mangosteen, and wild strawberry that are known for their powerful antioxidant properties. We mixed into two delicious flavors that pair perfectly with LIV protein for a post workout smoothie. Try blending it with our Greens for a comprehensive vitamin and mineral kick, or slam it back on its own and enjoy some delicious flavors from around the world. Your brain and body will thank you!