Coffee Break Chia Pudding with Natalie Matthews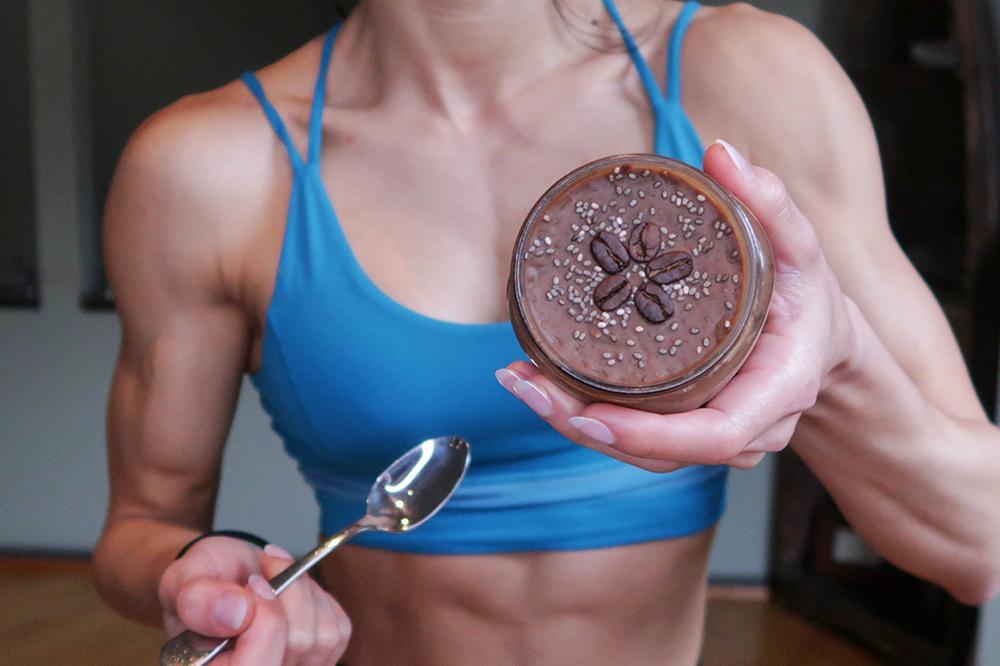 Looking for a healthy snack? LIV Body Athlete and IFBB Pro Natalie Matthews (
@fitveganchef
) has the perfect recipe for you! This Coffee Break Chia Pudding is packed with protein and flavor. Did we mention it is vegan?
1 cup cold brew coffee
2 tbsp. chia seeds
1 tbsp. Stevia (Optional)
DIRECTIONS:
In a mixing bowl, add coffee, LIV Body protein, chia seeds, and optional stevia, and mix until well combined.
Refrigerate for 10 minutes or overnight to enjoy in the morning. The chia seeds will thicken up into a delicious pudding-like consistency.
ENJOY!
Macronutrients:
| FAT: | CARBS: | PROTEIN: | CALORIES: |
| --- | --- | --- | --- |
| 9g | 15g | 31g | 265 |
----------------------------------------------------------------------------------
About LIV Body
We are committed to bringing the highest quality, most effective, natural products to the market. All of our supplements products are all-natural, free of artificial sweeteners, artificial colors, harmful additives, and taste absolutely amazing!
LIV Body takes every measure possible to ensure that we are optimizing the health and wellness of our customers. We are fanatical about ensuring that we are sourcing the purest and natural ingredients available and are even more obsessed with making sure that we keep all of the potentially harmful ingredients out of our products. We are strong believers that fueling your body with natural ingredients from the earth is exactly what will optimize your appearance, health, and physical and mental performance.